Explore Our All-Access Pass and Community Series Passes
Three Great Ways to Experience HCI's Virtual Conferences
Last year we introduced our new virtual conference format, and the response and feedback have been tremendous. In 2022, we are offering the same great options for experiencing our virtual conferences.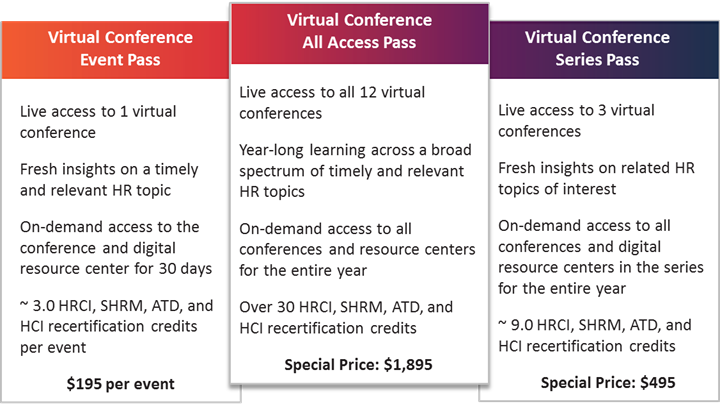 Explore All HCI's 2022 Virtual Conferences
Image

Enterprise Access for Your Team
Would members of your HR team benefit from attending HCI's virtual conferences throughout the year? It's as easy as 1-2-3.
Choose the Enterprise Access Program level that's right for your HR team.
Allocate passes to your HR team members based on their needs and interests.
Let the learning begin!
Our Enterprise Access Program may be a great fit for your HR team
What Our Conference Attendees Say