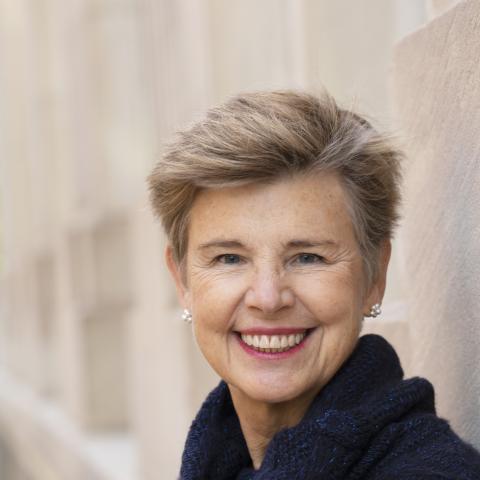 Internationally acclaimed author
RISING TOGETHER: How We Can Bridge Divides and Create a More Inclusive Workplace
11:45 am
11:45am-12:20pm EDT How to Create and Sustain Inclusion by Focusing on Behavior Rather than Bias
Recognizing differences and giving attention to identity is vital for people seeking to find their place in organizations. Many of us have gone through unconscious bias training, which can provide that "aha!" moment of recognition but which unfortunately does not answer the question " what do I do now?" Sally Helgesen, author of Rising Together proposes focusing on specific behaviors-- ways of acting and speaking-- as opposed to trying first to address biases, which are embedded in how people think. This approach gives us a positive as well as a proactive path toward building cultures of belonging. 
Doing so is particularly urgent now, because workplace diversity continues to grow, cancel culture has become more entrenched and both the labor shortage and the pandemic have shown that people are willing to walk away from organizations in which they feel undervalued, disconnected or burnt out.
In this session, you will learn:
Specific, pragmatic, inclusive behaviors that  allow both leaders and team members to work well with and listen to people whose experience and background is very different from their own.
Awareness of how culture lives in the details of how we do things, and of how behaviors- not bias- determine culture. This will include demonstrative examples of how it is more effective to act one's way into a new way of thinking, than to think one's way into a new way of acting. 
Both the differences and the link between diversity and inclusion, which are often referred to as the same thing, to the detriment of many well-intentioned HR initiatives.