Earn Your Human Capital Strategy Credential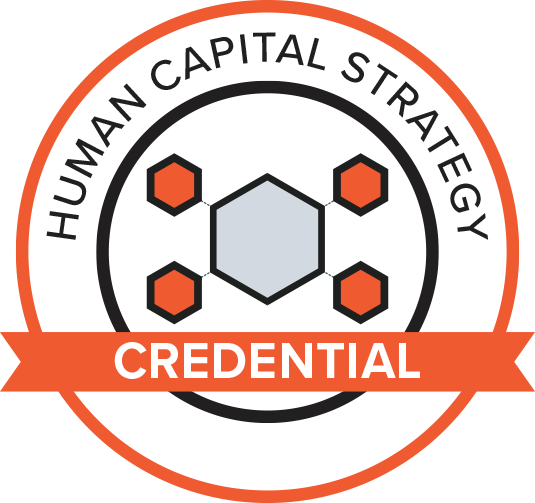 HCI has been researching HR effectiveness for over 15 years. From that research, we have distilled the Strategic HR Capability Framework below. This framework illustrates four critical areas in which HR professionals must demonstrate competency to drive talent strategies that will accelerate their organization's business results.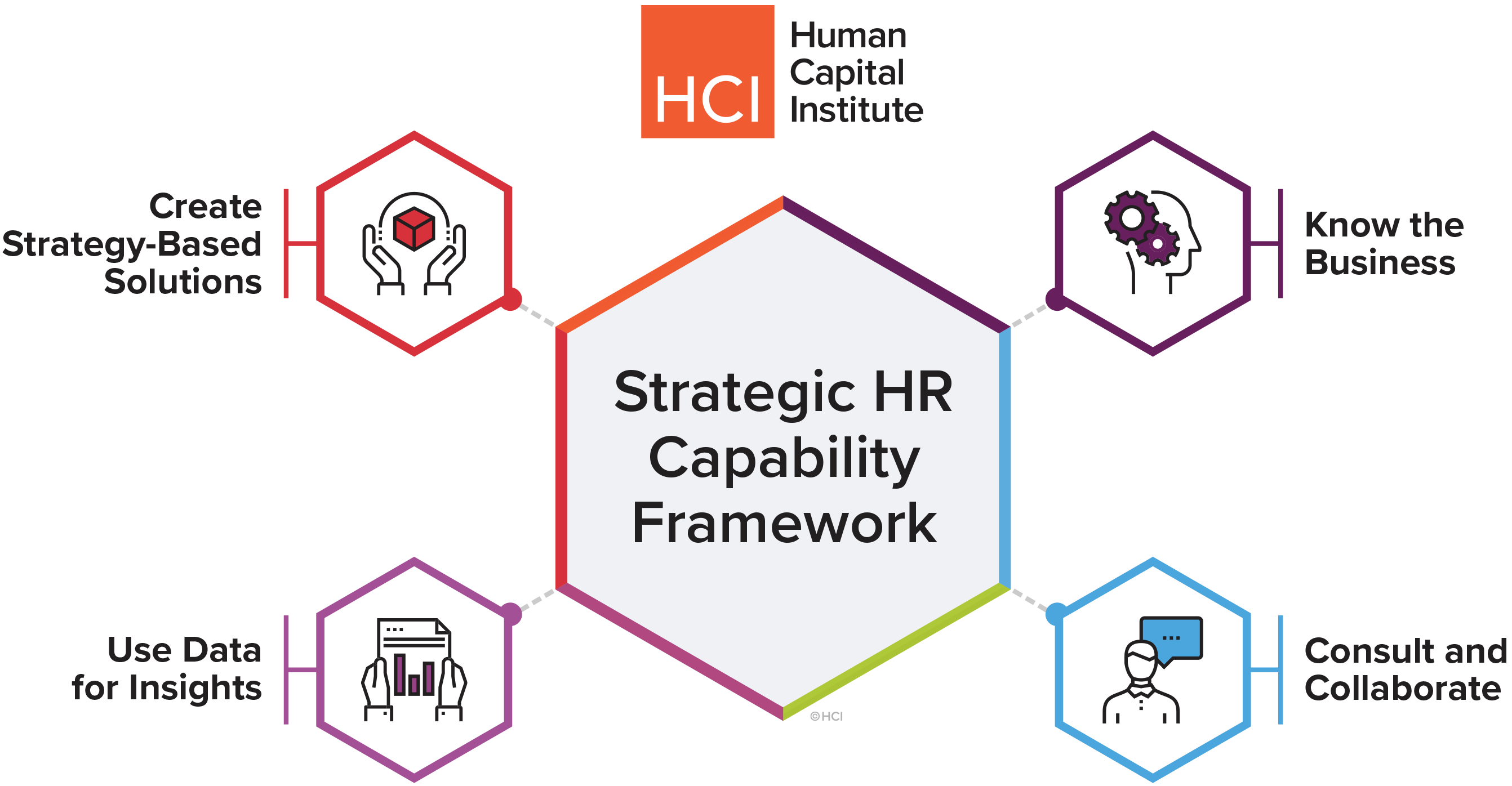 While this framework has served as the foundation for our HR learning programs for years, we're now taking the guesswork out of your professional development by offering you a clear path: the Human Capital Academy. Designed to help you build in-demand capabilities, advance your career, and lead the future of HR, this credential program is a collection of five strategic certifications paired with mentoring and an advised portfolio project. Graduates of this program demonstrate a breadth of HR knowledge and capabilities to bring with them wherever they go. 
As a member of the Human Capital Academy, you'll complete all the program components outlined below over two years. Throughout that time, you'll choose the order and the pace at which you complete the certification programs. After completing all five certification programs and your advised portfolio review, you will receive your Human Capital Strategy Credential.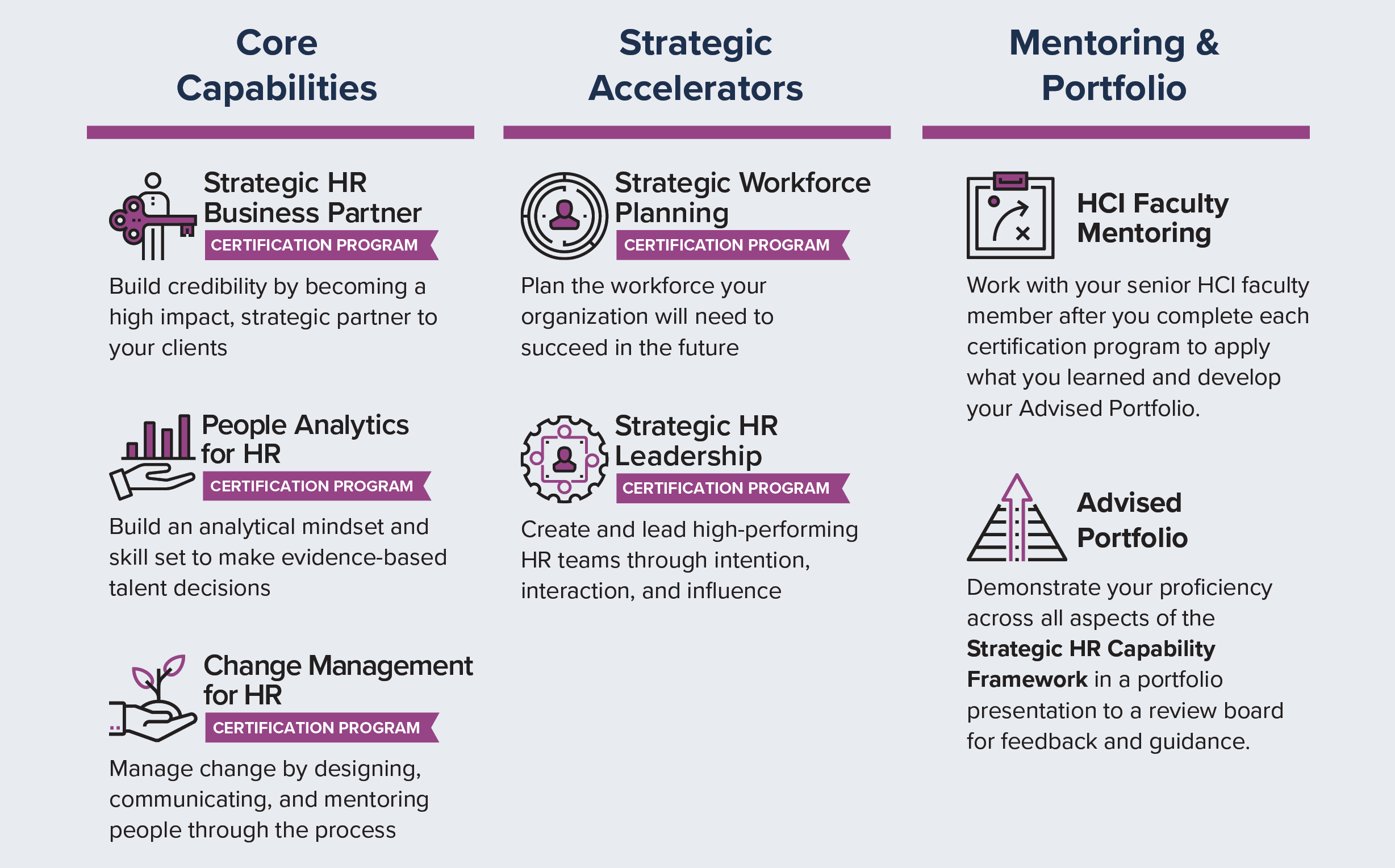 Is the Human Capital Academy right for you? Chat with one of our Learning Consultants to learn more.
Attention HCI Alumni
If you have previously completed any of the certification programs included in the Academy, we have great news. Your prior certification(s) will count toward your completion of the Academy requirements. You already have a head start!
Significant and Immediate Savings
Registering for the Human Capital Academy is easy and offers you significant and immediate savings with two payment options:
Option 1: Enroll in the Academy and pay as you go for individual certification programs.
Option 2: Enroll in the Academy and pay upfront to save even more.

Build in-demand capabilities, advance your career, and lead the future of HR
Community and Connection
As you progress through the Academy, you'll connect with fellow learners from the individual certification programs as well as fellow Academy enrollees, enabling you to enhance your peer network. And, as the Academy grows, HCI is already planning to offer exclusive events and resources specifically for Academy members. 
Mentorship and Advised Portfolio
Throughout your Academy experience, you will receive ongoing mentoring from senior members of HCI's faculty. As you use concepts and tools from the certification programs in your real work, they will be there to help you apply and synthesize what you learn in an Advised Portfolio.