Use people and business data to make evidence-based talent decisions.
If you want to advance your HR career, you're going to need to build people analytics skills. In fact, recent research from LinkedIn shows a 61% year-over-year increase in the frequency with which HR Analytics is listed as a skill on professional profiles.
HCI's People Analytics for HR (PAHR) certification program is built on brand new research and industry innovations in data and analytics.
You don't have to be a data analyst or an expert in statistical analysis. But you do need to know how to work with them. If there is one HR credential you can't afford not to have, it's People Analytics for HR.
What You'll Learn
Image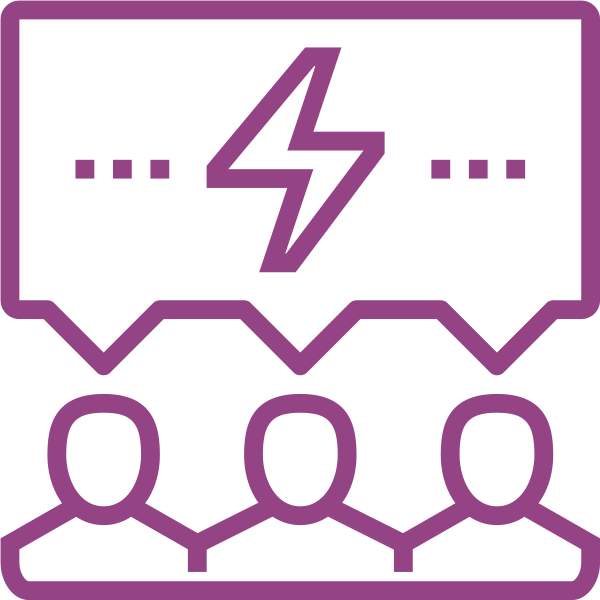 Consult and Collaborate
Work with key stakeholders to define organizational issues
Image

Develop & Test Hypotheses
Balance intuition with an analytical mindset
Image

Interpret People & Organizational Data
Identify patterns and check assumptions
Image

Tell a Story about the Data
Leverage visualization and anticipate reactions
Image

Connect to Organizational Outcomes
Align efforts with organizational strategy and measure impact
What to Expect
COVID NOTICE: Due to ongoing uncertainty related to Covid-19, we encourage all in-person course attendees to avoid making non-refundable arrangements for travel and accommodations
Select training dates and times that fit your schedule; offered as a 2-day program or as a virtual series with half-day sessions delivered over 4 weeks
Access log-in information, certification materials (participant guide and toolkit), and the exam in your MyHCI profile
Chat and interact with your facilitator and peers via Zoom platform available on mobile or desktop for the virtual training option
Earn your HCI certification by attending all of the sessions, complete all classwork, and pass the multiple-choice exam with a score of 80% or higher
Renew your HCI certification every three years by obtaining 60 credits
Attend this training and earn 13.75 HCI, 13.75 HRCI, 13.75 SHRM, and 13 ATD recertification credits
Image

Earn Your Human Capital Strategy Credential 

This certification is part of HCI's Human Capital Academy program, designed to help you build in-demand capabilities, advance your career, and lead the future of HR. Click the link below to learn more about the other certification programs in the Academy and the special pricing available.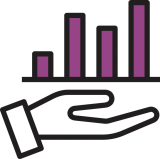 Opening and Introductions
HCI's People Analytics model
People analytics as part of being a strategic partner to the business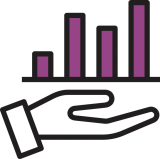 Connect people analytics to organizational outcomes
HCI's Human Capital Management cycle
Linking to organizational outcomes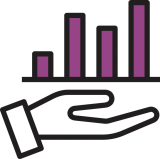 Consult with stakeholders to define organizational issues
Stakeholder questioning strategy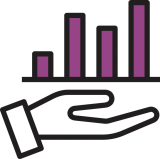 Develop hypotheses about what might be happening
What is a hypothesis?
Balancing experience and intuition with an analytical mindset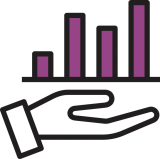 Assemble metrics and expertise to test hypotheses
Matching metrics to the problem
Types and sources of data
Checking data for completeness and errors
Identifying groups for analysis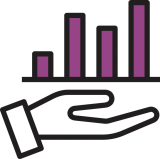 Analyze people and organizational data
Descriptive data distribution
Finding meaningful differences between groups

Examining a variable across groups
Comparing groups at different points in time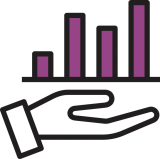 Analyze people and organizational data (continued)
Identifying factors that contribute to a pattern or outcome

Correlation and causation
Regression analysis

Checking assumptions to ensure that results are not based on chance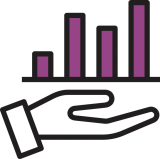 Develop actionable recommendations based on insights 
Making sense of your findings
Developing an evidence-based recommendation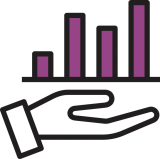 Communicate the context of findings and recommendations
Telling a story with data
Visualizing data: Best practices and resources
Anticipating reactions
Putting it all together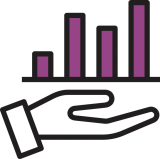 Connect people analytics to organizational outcomes, revisited
When to use ROI
Calculating ROI
Action planning and next steps
Image