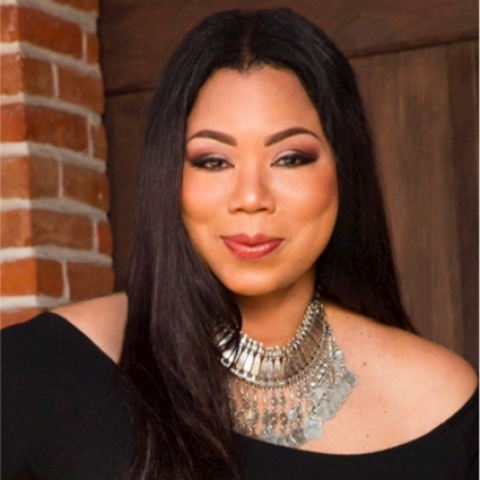 Workforce Futurist, Author of A Futurist's Guide to Thriving in the Future
,
Dr. Terri Horton is a workforce futurist and founder of FuturePath, LLC. She is a future of work expert. Her expertise sits at the intersection of the future of work, artificial intelligence, and the impact on business and people strategies. She is a consultant, corporate trainer, futurist coach, international speaker, and author that delivers high-impact and future-focused strategies and solutions for organizations, business professionals, and entrepreneurs. Her superpower is her unique ability to synthesize her combined background in corporate strategy, futuring and foresight, learning and organizational development, brand strategy, and higher education to deliver insights and results for clients to succeed in the accelerated unfolding of the future work.

Dr. Horton is a widely recognized thought leader on the future of work, an international speaker, and a subject-matter expert with two global research consultancies. She has provided strategic insights for the Pew Research Center, Forbes, the Obama Foundation Scholars Program, and one of the largest community college districts in the United States. She is an advisory board member for the global Artificial Intelligence Forum and the MIT Global Technology Review Panel. She is a 2021 Forbes 50 over 50 nominee and a TEDx speaker. Dr. Horton is the author of the book Force Majeure: A Futurist's Guide to Boldly Thriving on Your Terms in Future of Work.    

Dr. Horton holds a doctorate in education focused on organizational change and leadership from the University of Southern California. Her research focused on the future of work, artificial intelligence, and the skills gap crisis. She holds a Master of Arts in organizational management, an MBA with a concentration in marketing, micro-credentials in AI business strategy from Massachusetts Institute of Technology, data analytics and human resources from Cornell University, and completed future studies training from the Institute of the Future. She is a Workhuman® Certified Professional, EQ-i 2.0/EQ360 certified to assess, coach, and train leaders on emotional intelligence, holds SHRM-CP, PHR, and SWP human resource industry credentials. Dr. Horton is an instructor in the University of California and California State University systems and a course facilitator at Cornell University.