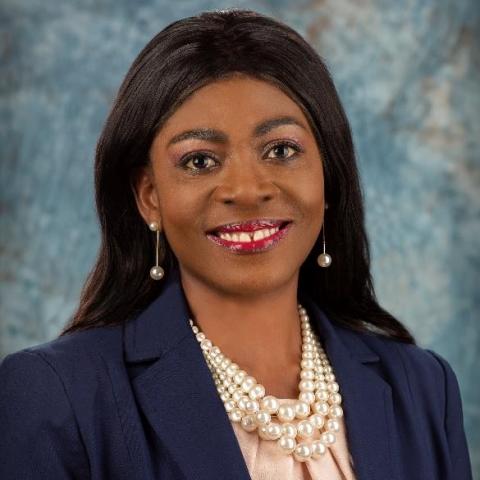 Vice President Human Resources, Global Talent Management and Chief Diversity Officer
2:25 pm
1:25pm-2:00pm Leading with Equity—Boldly Activating Diversity and Inclusion Through Human Capital Practices
These days most companies have amplified diversity and inclusion as a business imperative. Recently as a result of racial unrests particularly in the U.S., companies are racing to make commitments toward addressing inequities in the workplace, marketplace and communities. While the recent uptick and interest in diversity and inclusion is promising, there is still progress to be made in advancing representation of women and racially diverse talent. As well, organizations must address the cultural and systemic biases that impede or stifle inclusion and belonging. It is time we get to the source of the matter—Are we creating an equitable environment to attract and retain the best talent?
In order to make sustainable progress, organizations must look beyond the tactical fixes— i.e. employee resource groups, and annual unconscious bias training, to a more holistic approach that addresses all aspects of the business and human capital. It is a cultural shift and transformation that is no easy feat. Yet, it will be the surest way to drive progress. — and that's where equity comes in.
Equity
is more than leveling the playing field. It's about removing barriers and providing the unique support needed to lift each person up to the same opportunity. Companies need to acknowledge the institutional and systemic barriers that underrepresented groups face – among employees, customers and communities. Companies need to recognize that
equity
ensures an environment where employees of all diverse backgrounds can thrive and belong.
As employers we must enhance our people practices with policies and programs that create fair and equitable workplaces. We must hold our leaders accountable to ensure a culture where people are provided the unique support, they need to deliver their best and realize their full potential. We must remove all the intangible barriers within our organizations and communities so that we can attract and retain the best talent
This discussion will unveil how an organization can transform its culture through a strategic Equity, Diversity and Inclusion program leveraging sustainable human capital practices. You'll get a holistic look at the importance of embedding ED&I in organizational culture and human capital practices to make a positive impact on organizational performance.
Learn about Kellogg's Learning with Equity strategy—Our story
How to turn up your diversity strategy to transform your culture.
Why leading with equity can take your D&I strategy to the next level.
How to boldly activate equity, diversity and inclusion through your human capital practices
How to leverage data, to address gaps and accelerate equity within your organization