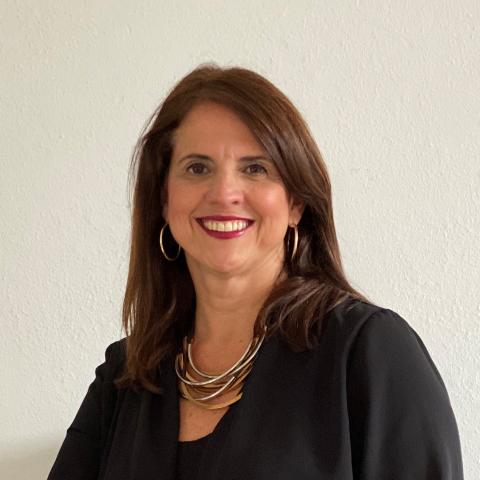 Managing Director and Executive Coach
,
Marielena is an experienced Executive coach and trainer whose primary focus is leadership development and interpersonal communication skills.
She has over 30 years experience of working in blue chip organisations, and as a coach and trainer. Her finance career at Digital Equipment Corporation, Diageo, and MCI Worldcom, where she was a Commercial Finance Director, enables her to relate to the communication issues that senior executives encounter today.
She combines her logical and analytical brain with her creative more empathetic side to achieve results with executives.
She has held global and regional roles and worked in the USA, and Europe , ad understands first-hand the cultural differences that global companies face today. She is from Puerto Rico and a native Spanish speaker. She recently moved back to Puerto Rico
Marielena is a successful business professional who over the years has become passionate about helping people develop personally and professionally. She has an MBA, and an MSc in Organisation and Social Psychology from the London School of Economics and additionally holds qualifications in NLP and Executive Coaching. She is also a Professional Certified Coach (PCC) by the International Coaching Federation (ICF).
Marielena combines her experience, studies in performance coaching and NLP to help executives achieve their full potential. She helps them challenge the doubts and beliefs that are limiting their personal growth and helps them create an action plan to achieve their goals.