Image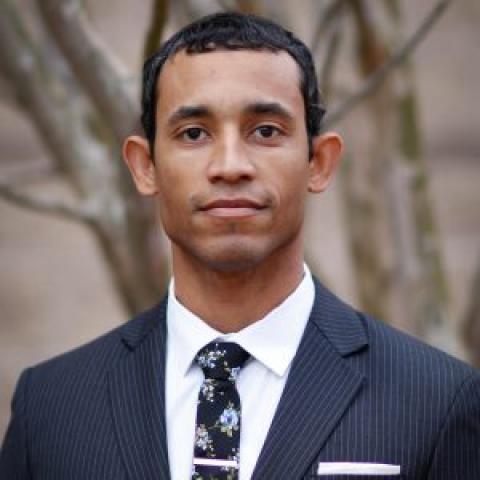 Executive Director, MilitaryMentors.org
Chaveso "Chevy" Cook is a Major in the U.S. Army. His career spans the historic 82nd Airborne Division at Fort Bragg, NC. After selection and training for Army Special Operations, he transferred to Psychological Operations, continuing service at Fort Bragg. Chevy has also been an instructor in the Department of Behavioral Sciences and Leadership at United States Military Academy (USMA). During his career he's deployed during "The Surge", the "Arab Spring", and the fight against ISIS in positions working with a wide variety of American embassies, assisting foreign militaries, and special operations task forces. These and other experiences span Iraq, Qatar, Niger, Jordan, Afghanistan, Bahrain, Kuwait, Tajikistan and the United Arab Emirates.
Chevy's education includes degrees from USMA (B.S. Psychology), the University of Texas-El Paso (M.A. Leadership Development), and Columbia University (M.A. Organizational Psychology). He is currently a Tufts University doctoral student, focusing his research on Human Development. His professional memberships, including the American Psychological Association, the Council on Foreign Relations, the Carnegie Council for Ethics in International Affairs, and his non-profit role as co-founder and Executive Director of MilitaryMentors.org allow him to uniquely serve others outside of the uniform. He's guest spoken and been widely published on topics of character, leadership, organizational change, diversity, inclusion, innovation, mentorship, and other professional development topics.
Of his awards and decorations, he is most proud of his two Military Outstanding Volunteer Service Medals for sustained community and organizational investment and the 2016 Secretary of the Army Diversity and Leadership Award, given to one Army officer yearly for commitment to equal opportunity practices, Army Values and the professional development of others.
Chevy and his wife Ashley are from Columbia, SC. She is his high-school sweetheart and a personal trainer. Their most important triumphs are being together for over 20 years and their beautiful daughters London and Lola.