Create a High Performing Safety Program
The Safety & Compliance Summit is a must-attend event to keep you informed on the current and upcoming legal trends and regulations and provide the expertise and skills you need to keep your workplace safe and compliant. In just 3 days, you'll learn how to avoid new Cal/OSHA citations and violations and get the leadership skills you need to drive positive change in the workplace.
Join us and learn from our line-up of expert speakers and interactive sessions. We will cover a range of important topics including compliance with Cal/OSHA regulations, workplace safety, emergency preparedness and response, hazardous substance management, and more. Attendees will have the opportunity to network with fellow professionals, learn from industry experts, and hear about the latest best practices and case studies in Cal/OSHA.
Register today and get the knowledge, skills, and expertise to advance your workplace and your career. Don't miss this unique opportunity to stay ahead of the curve and keep your organization at the forefront of employee health and safety.
Event Benefits to Attendees:
Stay informed about the latest Cal/OSHA regulations, trends, and innovations in the field of occupational health and safety
Network with other EHS professionals - share experiences and make new connections
Learn from and interact with leading industry and legal experts who will share their insights, case-studies, and new legal rulings
Receive conference presentations decks and other event resources

Attending the Safety & Compliance Summit provides you with valuable takeaways.
Our legal and industry experts will share with you:
The latest Cal/OSHA regulations, requirements, and guidelines and how they apply to your workplace
Best practices in emergency preparedness and response, and how to develop and implement effective emergency plans for your workforce
The latest developments in hazardous substance management, including best practices for safe storage, handling, and disposal of hazardous materials
Best practices in workplace safety, including hazard identification and control, injury prevention, and employee health.
Leadership skills that will help you create positive change
And more!
Hotel Information: DoubleTree by Hilton San Diego Mission Valley
7450 Hazard Center Drive
San Diego, CA 92108
Room rate: $205 +$3 fee/night plus taxes and fees
Hotel cut-off date: Monday, September 4, 2023. Hotel rooms may sell out earlier than the cut-off date, so book early!
Reservation Center: Call 619-297-5466 and reference the Safety & Compliance Summit event
Reservations URL: Coming Soon!
Hotel website: https://www.hilton.com/en/hotels/sdgo-dt-doubletree-san-diego-mission-valley/
Workshops
|
September 26, 2023

Claire Beich, CSP,
Owner
|
Ascend Consulting Environmental, Health & Safety LLC
View Session Details

Adele Abrams, Esq., ASP, CMSP,
Firm President
|
Law Offices of Adele L. Abrams P. C.
View Session Details
Workshops
|
September 27, 2023
Workshops
|
September 28, 2023

Rachel (Walla) Housman, CSP, CIH ,
Safety and Industrial Hygiene Consultant
|
Ally Safety LLC
View Session Details

Seyed Mirmohammadi, PhD, MSc, BSc,
Environmental Health and Safety Professional
|
Harvard University
View Session Details

Kent Freeman,
Former Owner/Instructor
|
California Health & Rescue Training
View Session Details
Image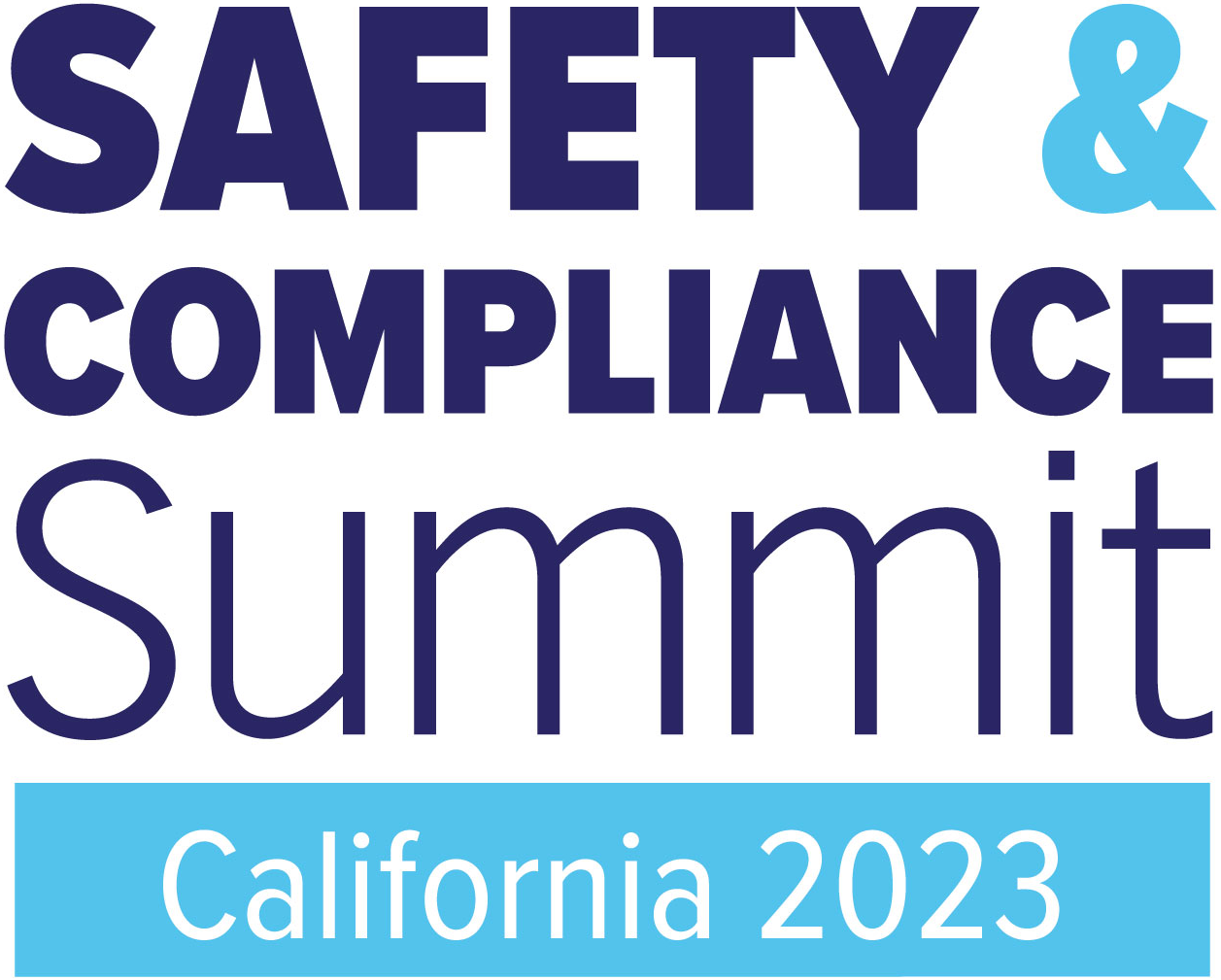 Pricing Breakdown
AM Preconference & Main Conference
$898
PM Preconference & Main Conference
$898
AM & PM Preconference & Main Conference
$1,098