Image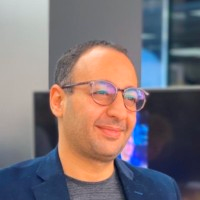 Sr. Director, Behavioral Science, Sounding Board
Iyad Uakoub is the Senior Director, Behavioral Science for Sounding Board, the first Leader Development Platform designed to bridge the leadership gap. 
His mission is to connect science to practice, and tell evidence-based stories that fuel organizational growth. Iyad has more than 12 years of global experience building award-winning career centers and empowering organizations with workforce learning and engagement strategies. He has led learning, development, and people programs for three multibillion-dollar tech startups, and designed nationally recognized coaching and data interventions at Stanford, Purdue, and the United Nations. 
Iyad earned masters' degrees in psychology and organizational behavior and HRM from Harvard University and Purdue University respectively. He also: did doctoral research at the University of San Francisco, completed professional development at Stanford, is a fellow at Harvard Institute of Coaching, and is a Fulbright scholar and a certified coach.