Image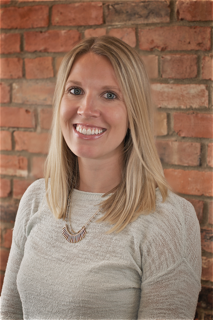 Co-founder of Gild Collective
Kelsey has an undergraduate degree from Miami University, and Master's degree in User Experience Design from Kent State University. Kelsey spent her early career in creative agencies and ecommerce retailers conducting user research and designing usable interfaces. At Gild Collective, Kelsey's expertise in understanding user needs translates directly to developing powerful curriculum that addresses the needs of each organization through Gild Collective programming. Kelsey is the front-of-house point of contact with clients and runs the back-of-house operations.
On a personal note, Kelsey recently returned to her hometown in Cleveland, Ohio after living in Cincinnati for 8 years. It was in Cincinnati that Kelsey and Rachel met and founded Gild Collective, and she continues to make regular trips for work and to catch up with friends. Kelsey keeps busy with her husband Matt, son Theo, and dog Penny, plus 11 nieces and nephews!
Kelsey continues her work in user experience design as an adjunct professor in the Kent State University UX Master's program.
In addition, Kelsey is a regular participant in endurance events to fundraise for the Leukemia and Lymphoma Society through Team in Training—in 2018, she climbed Mt. Kilimanjaro for the cause!