Image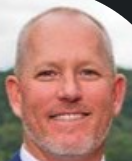 Head of Global Customer Advocacy, Eightfold AI
Michael Watson currently leads Eightfold AI's Global Customer Advocacy Team where he consults with Eightfold customers on the benefits of using the Eightfold Talent Intelligence Platform in their organizations. Prior to leading this team, Michael spent the first 2 1/2 years at Eightfold building out their Global Customer Success teams to over 15 professionals now (and growing).
Before joining Eightfold, Michael was a Talent Acquisition leader for several large and small organizations throughout his career. He's led talent acquisition for companies like Workday, Western Digital and Polycom and began his recruiting career with Aerotek after graduating from Fresno State University in 1997.
In late 2018, Michael implemented the Eightfold Talent Intelligence Platform while running Global Talent Acquisition for Gigamon, a cyber security company. In just one year, Michael was able to eliminate 11 days from their Days to Hire and increase their diversity hiring across the board. Michael is considered one of the industry's leading experts in using AI in the talent space. He specializes in how you can use a Talent Intelligence platform to drive efficiency and insights for your organization. In his spare time, Michael enjoys spending time with his wife and 2 children and volunteering his time coaching local youth sports as well as spending his time volunteering at the Second Harvest Food Bank.