Image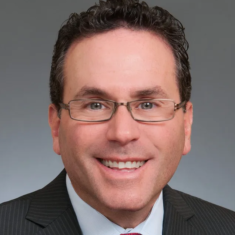 Principle, PHL Talent Advisory Services, LLC
Paul Lesser is the former head of Talent Acquisition, Talent Development & Learning at Fidelity Investments, a leading provider of investment management, retirement planning, portfolio guidance, brokerage, benefits outsourcing and other financial products and services to more than 26 million individuals, institutions, and financial intermediaries.
Mr Lesser retired from Fidelity in July of 2021, and is now leading a consulting practice specializing in Talent Strategies and Executive HR Support to Emerging businesses.
In his prior role at Fidelity, Mr. Lesser oversaw recruiting efforts both for Fidelity associates and for the company's contingent workforce through Fidelity TalentSource, (formerly Veritude). He reported directly to Bill Ackerman, the CHRO of Fidelity Investments.
Prior to this role Mr. Lesser served as the head of Human Resources, Enterprise Technology and Global Services. In this role, which he assumed in June of 2013, he oversaw Human Resources support for Corporate Technology, Enterprise Infrastructure, and Enterprise Cyber Security along with the Global Sites including India, Ireland and China. He also had responsibility for IT Learning and Development, Management and Leadership Development, and managed the Global LEAP program, Fidelity's entry level IT college hiring program for the US, Asia and Europe.
Mr. Lesser joined Fidelity in May 1995 as recruiting manager for Fidelity's retail organization. He spent the next six years in a variety of staffing management roles, including vice president of Corporate Recruiting. In 2003, he joined Fidelity Investments Systems Company, heading up human resources for Enterprise Operations and Enterprise Development. In 2006, Mr. Lesser joined Fidelity Management Research (FMR), with his last role being senior vice president of Human Resources and Staffing for the Equity Division for Fidelity Management & Research Company (FMRCo). He served in this capacity until 2013.
Before joining Fidelity, Mr. Lesser was a branch manager for an employment firm, New Boston Professionals, from 1988 to 1995.
Mr. Lesser received his Bachelor of Arts degree in communications from the University of Massachusetts at Amherst.