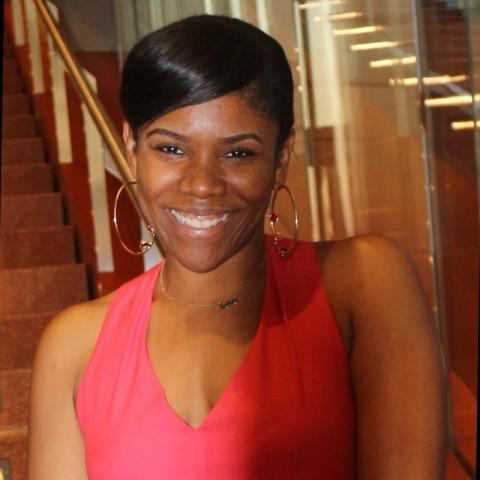 DEI and Well-being Strategic Projects Specialist
,
Columbia University, Irving Medical Center
Ashley Boyce was born and raised in Brooklyn, NY and graduated from John Jay College of Criminal Justice with a BS in Criminal Justice. Her professional experience directly reflects her passion for diversity and inclusion in socioeconomic settings. 
She currently serves as the DEI and Well-being Strategic Projects Specialist at Columbia University Irving Medical Center (CUIMC). In this role she is supports the execution of the Diversity, Equity, Inclusion, and Belonging (DEIB) strategic plan. Additionally, she supports the Chief Well-being Officer. This includes leading and developing pipeline programs and initiatives, delivering various DEI and well-being trainings, managing and creating content to support ERGs and various department administrators. She leads a portfolio of projects that supports the medical center's commitment to providing an inclusive environment for its staff and faculty. 
Her professional training and current work addresses project and event coordination and execution, budget management, cross-departmental collaboration, and vendor relations. In her spare time, Ashley enjoys cooking, travelling and spending time with her family and loved ones.