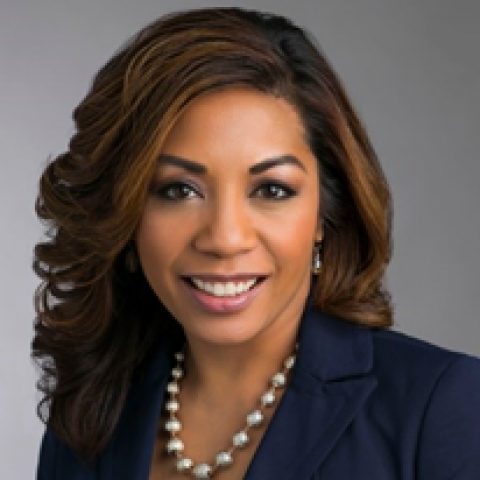 Executive Director and Global Head, Engagement, Diversity & Inclusion
,
Eloiza Domingo is the Executive Director and Global Head of Engagement, Diversity and Inclusion for Astellas Pharma, U.S. She assumed this role in 2018 with responsibility for developing and implementing a sustainable Engagement, Diversity and Inclusion global strategy that reflects and enhances Astellas' culture and work environment.
In her first year, she designed and launched a five-year strategic plan focused on acquiring, developing, retaining and engaging diverse talent. To ensure cross-company investment and involvement, Eloiza established the inaugural D&I Governance Council for diversity/inclusion/health equity standardization, which is co-chaired by Astellas' chief medical officer and US commercial president. To introduce and ensure transparency of diversity HR data, she also designed and launched the D&I HR metrics reporting process and communications cadence to implement and track focused solutions.
Eloiza centralized the operations and strategy of Astellas' seven Employee Impact Groups (EIGs) and is responsible for the 200% increase of EIG membership within three fiscal quarters and the globalization of EIGs to Canada, London, Japan and China.
Eloiza led Astellas' response to the 2020 civil uprising and subsequently led the development of a system-level process regarding the company's response to future social issues.
In her role, she has led Astellas to its first-time recognition on Best Place to Work for Disability Inclusion 2020, Working Mother Best Companies for Dads 2019 list and Top 10 on 2020 Working Mother 100 Best Companies list (Diversity Best Practices), and Astellas' 8th consecutive perfect score with Human Rights Campaign.
In her previous role as Senior Director and Deputy Chief Diversity Officer at Johns Hopkins Medicine and The Johns Hopkins Health System Corporation, Eloiza led diversity leadership programs across all of the health system's medical facilities and the Johns Hopkins University School of Medicine. In this role, she led Johns Hopkins Medicine to Forbes Top 100 Places to Work list as well as earning a Diversity
Innovation award for the inception of the Center for Transgender Care, a comprehensive health center for transgender patients, their family and friends.
Eloiza has been recognized as a Female Disrupter by Medium in 2020, one of the 100 Most Influential Filipina Women in the World by the Filipina Women's Network, received the 2017 Senior Executive award from the National Association of Healthcare Executives, and was featured on the Maryland Daily Record's Very Important Professionals Success by 40 list. She currently serves on the board for the Center for Healthcare Innovation, a research and educational institute focused on making healthcare more equitable, and for Elevate, the national organization dedicated to employee resource group leadership within businesses.
Eloiza holds an M.S. in Higher Education and Student Affairs with a minor in Counseling and concentration in Diversity Education, and a B.A. in Psychology and Sociology with a minor in Spanish from Indiana University in Bloomington, IN.