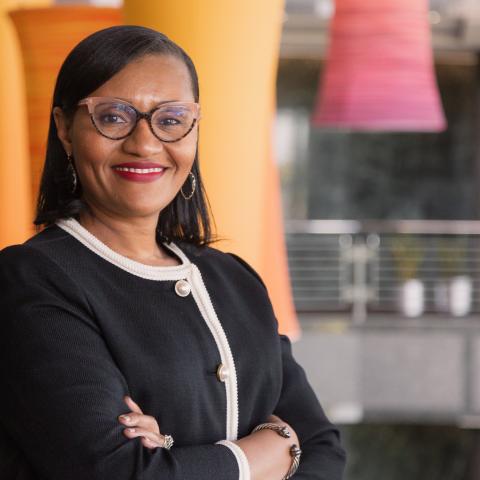 VP, Chief Diversity Officer
,
Discover Financial Services
With more than 20 years' experience as a strategic human resources executive and trusted advisor to colleagues at all levels, Jonita serves as Chief Diversity Officer to Discover Financial Services. She is responsible for leading Discover's global diversity, equity and inclusion strategies. 
Jonita has a strong history of driving business results through collaborative partnerships with leaders, global talent management strategies, organization design/restructuring, talent acquisition, inclusion, diversity, leadership training and coaching. 
Prior to joining Discover in 2018, Jonita was Global Human Resources Business Lead at Mondelēz International, responsible for leading the talent management and organizational development strategies supporting employees in more than 80 countries. Prior to joining Mondelēz International, she held various Human Resources roles at Allstate Insurance and Hewitt Associates. 
Jonita earned a B.A. degree in applied behavioral science from National-Louis University and her Human Resources certification from the HR Certification Institute. She also served for four years as an elected high school board member and continues to serve on the school's diversity and equity committee to help drive change and create a fair learning environment. She also participates on several diversity equity and inclusion professional boards and is Board Chair of BRIDGE.
Having worked in a variety of corporate cultures, Jonita has developed a passion for impacting ways of working so everyone feels like they have equal opportunity to advance and be successful.
Jonita enjoys spending quality time with her husband, two sons, extended family and friends. She also loves to travel, watch football, play pickleball and salsa dance.