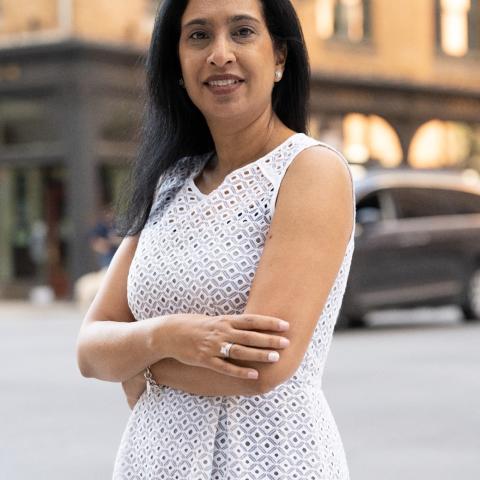 Principal Diversity, Equity & Inclusion Consultant
,
Discover Financial Services
Sapna Patel has over 20 years of HR experience and joined the DE&I team in 2021. Sapna is originally from England and went to school at University College of London to complete her undergraduate studies in Chemistry. Her career spans various areas of Human resources, with expertise in DE&I consulting, facilitation, instructional design, eLearning and relationship building. Sapna enjoys travelling and through her travels met her husband of 21 years. They have 2 children, twins – a boy and a girl. Sapna's passion for learning, relationship building, and connecting strategy to solutions comes through in her work. She leads the implementation of Discover's DE&I learning roadmap. In her spare time, Sapna enjoys spending time with the family, being a soccer mum and teaching Indian dancing.