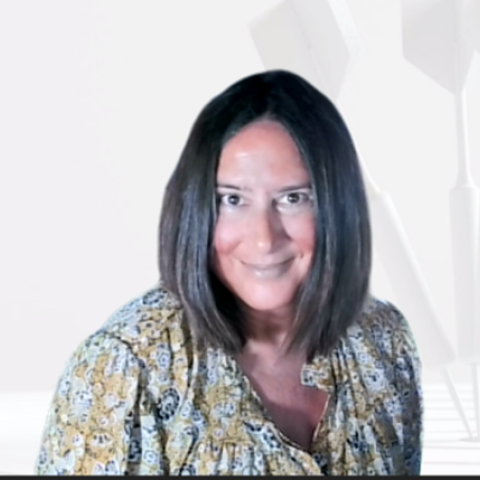 Organizational and Employee Development Trainer
,
Anschutz Medical Campus of University of Colorado
Sarah Engel is a strengths-oriented employee performance strategist and team engagement expert; an insightful coach; and an empowering leadership specialist.
With a Master of Arts degree in leadership development and two decades of experience in non-profit higher education, she has used her dominant influencing themes to help cultivate ambitious, strengths-based teams, achieving higher levels of employee productivity, engagement, revenue generation, and wellbeing. Her primary areas of influence have included creative production, enterprise control, influence through language and ideas, and leading people through change. 
A Gallup-Certified Clifton Strengths Coach since 2015, Sarah coaches via Sarah Engel Coaching, LLC and as an independent contractor with Lingo Live. She earned her Love + Work Designation this year after completing the HBR and Marcus Buckingham series. She is also a full-time organizational and employee development trainer with University of Colorado Denver Anschutz Medical Campus in the School of Medicine - Department of Surgery. Sarah has coached executives, mid-level managers, and organizations/teams in both the public and private sectors. She provides a safe place for learners and leaders to explore natural talents, embrace reflection, and build self-awareness. Her coaching emphasizes strategic thinking, relationship building, influencing, and executing on goals. 
In addition to individual coaching, Sarah has a passion for coaching managers and teams together via workshops and retreats and providing conference sessions and keynotes. Sarah strives to ignite (or maybe re-ignite) individual and team passion and purpose. Sarah believes that strengths, when aimed positively, lead to life-long fulfillment and enhances overall wellbeing. She is also experienced in and passionate about coaching women leaders. 
 
 In her free time, Sarah enjoys hiking, reading, flower gardening, and watching Marvel movies with her daughter, husband, and pandemic puppy named Charlotte (aka Cha Cha Charlie).