Image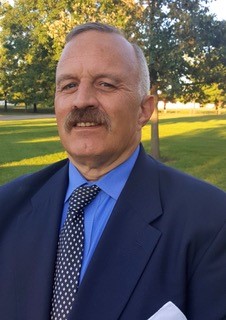 Mark Hacker is the managing director at the Alta Leadership Group, a boutique consultancy based in Denver, Colorado. His focus is on leadership development, talent management and executive-level coaching.
His work as senior faculty at the Human Capital Institute (HCI) includes facilitating seven different certification courses. Mark has also worked with several organizations to deliver customized HCI courses in the US, Canada, Europe, Australia, Asia, and the Caribbean.
He retired from Walmart after a successful 22-year career in several senior leadership roles. During his time at Walmart, the company grew annual sales from $30 billion to $445 billion and became a Fortune 1 company. Mark's experience ranged from running a department at headquarters to overseeing HR operations for a region with 20,000 employees in 18 Western states.
Prior to joining Walmart, Mark worked in various retail operations positions. He has also taught graduate-level courses at the University of Denver and consulted with several organizations on human capital strategy and issues.
Mark's passion is helping individuals, teams, and organizations reach their potential.
Mark's LinkedIn profile https://www.linkedin.com/in/markghacker